Mar 26, 2021
Both were pioneer aviators and heroic World War I fighter pilots from Indiana, and both were killed while flying aircraft overseas.
And Weir Cook and Paul Baer once were the namesakes of the airports in the two largest cities in their home state. Today, although those airports are officially called Indianapolis International Airport and Fort Wayne International Airport, the terminal buildings at each still carry the name of these two great airmen.
To explore the lives of the aviators who earned national acclaim for their valor during what once was known as the Great War, Nelson is joined by two guests in this encore of a show originally broadcast in 2018. The guests are:
William Bell, an Indianapolis-based writer and retired law enforcement officer who has researched Hancock County native Weir Cook (1892-1943), recipient of the Distinguished Service Cross in World War I. Cook also was hailed as a hero during World War II even though he was well into his 40s when he returned to the Army Air Corp and flew combat missions over the Pacific.

And Tony Garel-Frantzen of Fort Myers, Fla., the author of Hoosier Aviator Paul Baer: America's First Combat Ace (The History Press, 2017). In his biography of Baer (1894-1930), Tony contends the Fort Wayne native became the first American to shoot down an enemy plane in combat and the first to earn the title of "combat ace." Tony writes that Baer's historic achievements often have been overlooked because he flew for a French squadron prior to the United States' entry into World War I.
The designation of "combat ace," which both Cook and Baer achieved, is given to pilots who accomplish five aerial victories during warfare.
After World War I, Cook helped develop the first municipal airport in Indianapolis, which opened in 1931; he also became its first manager. Following Cook's reenlistment during World War II, he commanded air bases on islands in the Pacific.
After Cook was killed while flying a combat mission, the Indianapolis airport at Indianapolis was named Weir Cook Airport. In 1976, its name was changed to Indianapolis International Airport, outraging many veterans groups.
When the city's newly constructed airport opened at its current site in 2008, the mid-field terminal and the roadway leading to it were named in Cook's honor.
In Fort Wayne, Baer had grown up as a shy but adventure-seeking youth, according to Hoosier Aviator. After France declared war on Germany in 1914, Baer was among a few American volunteers who signed up to fight on the side of the French; America did not declare war until 1917. As a combat pilot, Baer flew missions for both France and the United States.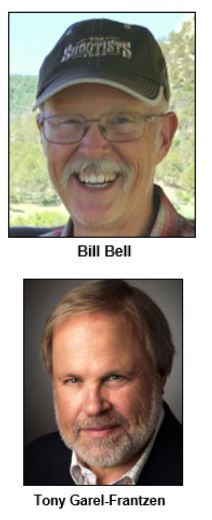 While working as a commercial pilot for a Chinese airline in 1930, Baer was killed in an aircraft accident near Shanghai. In his honor, the Fort Wayne airport was called Baer Field until the early 1990s, when it was renamed Fort Wayne International Airport.
Like Baer, Weir Cook received his initial flight training in France. He was born Harvey Weir Cook in the small Hancock County town of Wilkinson, where a community park has been named in his honor. Cook grew up in Anderson, graduated from Anderson High School and attended both DePauw University and Washington & Jefferson College before moving to France at the outbreak of World War I.
During the war, Cook downed at least seven enemy aircraft and was promoted to flight commander of the 94th Aero Squadron, a pursuit (fighter) unit of the U.S. Army Air Service. After the war, Cook undertook many roles in the civilian aviation industry and helped bring the first municipal airport to Indianapolis. He was killed during World War II in a crash while flying a P-39 Bell Airacobra fighter plane over the Pacific island of New Caledonia.
During World War I, Baer achieved his first aerial victory in March 1918, shooting down a German fighter plane while flying for a French squadron. That victory - which was quickly followed by others - made Baer the first U.S. pilot to shoot down an enemy plane in warfare, according to Tony Garel-Frantzen's biography.
By mid-April 1918, Baer had felled five enemy planes, making him the first American combat ace, Tony writes.
In May 1918, Baer's plane was shot down. Although he escaped serious injuries, Baer became a prisoner of war and spent time in several German prisons.
"True to his reticent nature," Tony writes, "Baer rarely spoke in detail while he was alive about the day he was shot down or about the months he spent in captivity."