Feb 26, 2021
As Hoosier History Live salutes Black History Month - as well as the Bicentennial era of Indianapolis - we will explore the life of the first woman of color to move to the new Hoosier capital in 1821.
Little had been known about Chaney Lively (1800-1858?), who came to the Indiana wilderness from Kentucky, until our guest researched her life for a cover story in 2019 for Nuvo, the alternative newsweekly. Laura McPhee, the former editor of Nuvo, will join Nelson to share details of her research about Chaney Lively, who arrived as the clerk and housekeeper for surveyor Alexander Ralston, who created the design for Indianapolis.
After Ralston died in 1827, Chaney Lively became the first African-American woman to own a house in the Hoosier capital. At that point the city consisted only of the downtown area known today as the Mile Square, which Ralston designed after coming to Indianapolis in the early summer of 1821.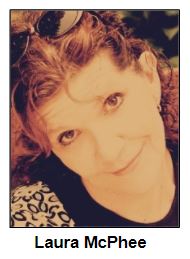 "When the platted lots went for sale in October, he bought two lots on the first day: one for him and one expressly for Chaney," according to Laura's article. Chaney Lively inherited the property at Meridian and Maryland streets when Ralston died.
Laura notes that although Chaney Lively arrived as a free woman of color, she had been enslaved in Kentucky. "It's not clear where or when, but...Ralston purchased Chaney as a slave," Laura wrote. "Most likely, he bought her in Louisville, a major slave trading hub at the time he lived there in the early 1800s."
By researching accounts of Hoosier pioneers, including the multi-volume diary of civic leader Calvin Fletcher, who became the first practicing attorney in Indianapolis, Laura has determined that Chaney Lively was a highly regarded, well-liked resident of the city.
Hoosier History Live explored the life of Ralston, who had been born in Scotland, for a show in 2013; during a show in 2016, we delved into the life of Fletcher, a New England native who, in addition to becoming an attorney, was a banker, state legislator and the owner of vast tracts of property in central Indiana.
By the time Ralston died and Chaney, who lived with him, "moved into her own home in 1827," Laura wrote, "there were less than 60 people of color - men, women and children - living in Indianapolis out of a population of a little more than 1,000."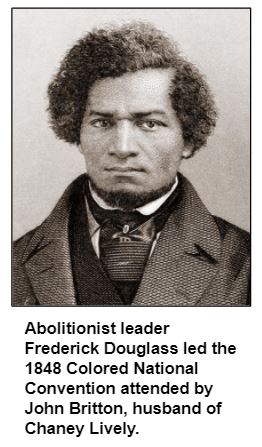 In addition to sharing details about the life of Chaney Lively, Laura will describe other Black residents who came to nascent Indianapolis. The population increased in the 1830s with the construction through the city of the National Road (now U.S. 40/Washington Street). When labor camps sprang up for workers on the road, Chaney Lively cooked and did laundry for many of them. She also took in boarders, according to Laura's article.
In 1836, Chaney married John Britton, a former slave who became a barber in Indianapolis. They were among the founding members of Bethel AME Church, which opened in 1841. In Laura's article for Nuvo, she concludes Chaney died in 1857 or 1858 based on a reference by Fletcher to her passing.
Since her departure from Nuvo in 2019, Laura has owned Pen and Pink Vintage, a book shop in the Garfield Park neighborhood specializing in books by women, Indiana authors and Indiana history. At Nuvo, where she was an editor and award-winning writer for nearly 15 years, Laura was known for her coverage of local news and social justice issues.
Laura says she decided to research Chaney Lively's life out of frustration at the scarcity of research undertaken by others.
She determined that when Ralston, who had no known family members in America, arrived in Indianapolis with 21-year-old Chaney Lively, she was described as "a mulatto woman." After Chaney's marriage to John Britton, she is rarely mentioned in diaries and memoirs of early settlers or in Indianapolis newspapers, Laura discovered.
But Britton, a civic leader in the Black community, was mentioned frequently. In 1845, he was a vocal supporter for justice in the death of their neighbor, a Black man who was attacked by a white mob. Britton also was an Indiana delegate to the 1848 Colored National Convention initiated by Frederick Douglass, according to Laura's research.
Chaney and John Britton had a daughter, Eliza. Since her Nuvo article was published, Laura McPhee has been searching for their descendants.