Aug 20, 2021
For our 600th show, Hoosier History Live will explore an aspect of our heritage that's, well, notorious.
During the 1870s and '80s, outlaw gangs terrorized some Hoosiers, particularly merchants and farmers, in an area of southwestern Indiana sometimes known as the Lost River region. It encompasses Martin County, Orange County and parts of Dubois County.
"The dynamics of the gangs ... were typically built around an individual family, often brothers or a father and his sons, with other relatives and a few local followers," says historian Randy Mills, a professor of social science at Oakland City University in southwestern Indiana.
Randy Mills, who will be Nelson's guest, is working on a book about the notorious Indiana gangs of the late 19th century. They included the Archer Gang, which primarily was based in Martin County, where, according to Randy, their crimes included "burning houses, robbing neighbors and travelers alike, stealing livestock and murdering those who crossed them." Several members of the Archer Gang were lynched in 1886.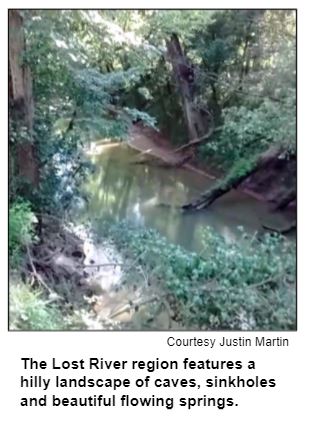 During the same era, the Reeves Gang in Dubois County started with petty thefts and horse stealing, then robbed stores in small towns. The gang, which was led by two brothers, George and John Reeves, eventually murdered two deputy sheriffs.
The gangs often were pursued by vigilantes, and some vigilante societies that formed to fight the outlaw gangs became criminals themselves. Called the White Caps because of their distinctive hats, these vigilante groups especially terrorized residents of Orange, Crawford and Harrison counties. According to Randy, several local political leaders became White Cap members.
Randy Mills and his wife, Roxanne, were among the Hoosier History Live guests in 2017 for a show that explored Hoosier perspectives on the Vietnam War. Books written by Randy and Roxanne Mills include Summer Wind: The Road from Indiana to Xom Bung, which features letters sent by a soldier from Princeton, Ind.
During the show about outlaw gangs, Randy will discuss why the criminals seemed to thrive in the Lost River region, which was isolated for much of the 19th century. Randy describes the region this way:
"It is a hilly landscape of caves, sinkholes, beautiful flowing springs and curious monolith formations, such as Raven Rock and Hanging Rock."
Outlaw gangs of the 19th century in Indiana also included a notorious band of brothers that Hoosier History Live explored during a show in 2018. The Reno Brothers, a gang of train robbers that primarily was based around the town of Seymour and other areas of Jackson County, made national news with their crimes.