Oct 18, 2018
(October 13, 2018) With percussion instruments that included a makeshift washboard and a stage routine punctuated by comic banter between their musical numbers, they were nationally known entertainers from the 1920s through the mid-1940s.
The Hoosier Hot Shots were regulars on National Barn Dance, one of the most popular radio shows in the country, broadcast on WLS-AM in Chicago. They were featured as a novelty act in Western movies starring Gene Autry and slapstick comedies with the Three Stooges. They were headliners in vaudeville venues and recorded much of their music at Gennett Studios in Richmond, Ind., which launched the recording careers of many American jazz, blues, country and gospel stars during the era.
The three primary members of the Hot Shots band were Otto "Gabe" Ward, who was born in Knightstown and grew up in Elwood, and two brothers, Ken and Paul "Hezzie" Trietsch, who hailed from the small town of Arcadia in Hamilton County. The Indiana State Museum periodically has exhibited Gabe Ward's clarinet and Hezzie's unusual washboard instrument, which he made by hand; the exhibits also have included vintage posters for some of their 21 movies.
As we turn our spotlight on the colorful and quirky Hoosier Hot Shots, Nelson is joined in studio by Todd Gould, a senior producer/director at WTIU-TV in Bloomington and a broadcasting instructor at Indiana University. For three years, Todd and his WTIU colleagues have been working on a documentary about Gennett, where, in addition to the Hot Shots, emerging stars like Hoagy Carmichael, Louis Armstrong and Jelly Roll Morton recorded. (Hoosier History Live explored the impact of the recording history made at Gennett Studios on a show in 2013.)
In an article about the Hoosier Hot Shots in an upcoming issue of Traces, the Indiana Historical Society's magazine, Todd writes:
"During two of the most tumultuous times in our nation's history, the Great Depression and World War II, Americans found comfort in the silly songs and crazy antics of a band from the flatlands of central Indiana ... Their sound and lyrics were unlike anything Americans in the early 20th century had ever heard before."
A sample lyric from a Hot Shots song:
From the Indies to the Andes in his undies
And he never took a shave except on Mondays
He didn't eat a thing but chocolate sundaes
'Twas a very, very daring thing to do.
In addition to Todd Gould, Nelson is joined in-studio by Hamilton County historian David Heighway, who has researched the deep roots of the Trietsch family in the county. Ken Trietsch (rhymes with "beach") played the guitar and banjo while Hezzie played the washboard - as well as cowbells, horns, pie tins and, as Todd puts it in his Traces article, "other assorted gear that looked more at home in a farmhouse kitchen than on a stage."
Periodically during our show, we feature brief excerpts of the Hoosier Hot Shots' recordings to give listeners a flavor of their distinctive routines.
Their signature line was a question - "Are you ready, Hezzie?" - posed by Ken Trietsch to his jokester brother just as the Hot Shots were about to kick off a routine.
Ken (1903-1987) and Hezzie (1905-1980) Trietsch came from a musical family in Hamilton County of five sons, all of whom played multiple instruments.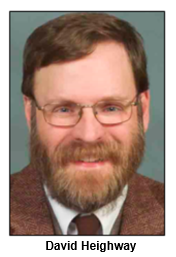 They met Gabe Ward (1904-1992) in the 1920s when all of them became members of the Rube Band, a vaudeville troupe known for playing "wildly extemporaneous, comical versions of the day's popular songs," according to Todd's article in Traces. After the Rube Band dissolved, the three Hoosiers eventually started performing on radio with the Hot Shots name.
Major success followed on National Barn Dance, which also launched the careers of Gene Autry, Patti Page and other entertainers. By the mid-1930s, the Hoosier Hot Shots had added a fourth member, Illinois native Frank Kettering, who played the bass fiddle, organ, piccolo and other instruments.
Among the quartet's most popular songs was Whistlin' Joe from Kokomo. According to Todd's article, the song was one of several Hot Shots' tunes featuring the names of Indiana towns.
During World War II, the Hoosier Hot Shots joined USO tours of North Africa and Italy. (Kettering, though, was drafted. He was replaced by a series of musicians who also weren't from Indiana.) The band's popularity waned by the early 1960s.
Click on the links below to listen to samples of songs from the Hoosier Hot Shots catalogue: