Apr 2, 2021
Indiana wants me
Lord, I can't go back there.
Those were the opening lines of a pop song that became a hit in 1970, rising to No. 5 on the Billboard Top 100 list. True crime author Andrew Stoner uses the song, Indiana Wants Me, in his newest book as an entree to exploring fugitives and prison escapees throughout more than 100 years of Indiana history.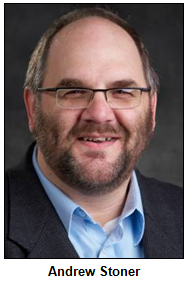 To discuss several of the cases described in Wanted in Indiana: Infamous Hoosier Fugitives (The History Press) - including the assassination attempt in 1980 of a national civil rights leader in Fort Wayne that returned to the headlines this month - Andrew will be Nelson's guest. A native of Goshen and a former civilian spokesman for the Indianapolis Metropolitan Police Department, Andrew now is an associate professor of communications studies at California State University in Sacramento.
During our show, we will explore two cases connected to the FBI that illustrate advances in techniques for tracking down criminals. An escapee in 1919 from the Indiana State Prison in Michigan City was not found until the 1940s, when the FBI's fingerprint detection techniques finally resulted in his identification after a traffic stop in California. In 1960, a robber of banks in Logansport and Hamlet, Ind., made the FBI's Most Wanted List - and was captured just 24 hours later.
In 1980, racist Joseph Paul Franklin committed two shootings in Indiana (one of them fatal) before attempting to assassinate Vernon Jordan, president of the National Urban League, during his trip to Fort Wayne for the organization's annual meeting. Using a hunting rifle, Franklin shot Jordan in the back.
Following a long recovery that made national news, Jordan survived and continued as a close advisor to U.S. presidents, including Jimmy Carter and Bill Clinton. During our show, Andrew will describe how Franklin was tracked down after several months and more shootings. When Jordan died this month at age 85, the horrific episode in Fort Wayne was recounted in his obituaries.
Also during our show, Andrew and Nelson will explore the cases of:
Leslie "Mad Dog" Irvin, a notorious killer who escaped from the Gibson County Jail in southwestern Indiana in 1956. One of the cases involving Irvin, who was accused in multiple shootings, made it all the way to the U.S. Supreme Court, where it set a precedent involving pretrial publicity.
Two women who escaped, separately, from the Indiana Women's Prison when it was located on the near-eastside of Indianapolis. One of the women was not found for 35 years; the other spent many years living, crime-free, just a few blocks from the prison.
And a 15-year-old from Tippecanoe County who fled in 1942 after being accused of several crimes. Even though Floyd Loveless was a juvenile, he eventually was executed in Nevada after shooting a constable; the case illustrates the differences in the imposition of the death penalty since the 1940s.
As a break from exploring the violent crimes, Andrew and Nelson also will discuss the colorful history of the 1970 song "Indiana Wants Me." Written and performed by Toronto native R. Dean Taylor - it was his only hit, according to Wanted in Indiana - the song remained on Billboard's charts for 15 weeks. Later, it was included on a list of the "52 Most Depressing Songs You've Ever Heard."