Aug 6, 2021
A bushel of challenges have confronted family farmers in recent decades. At the same time, farmers mаrkets have sprouted up in towns and neighborhoods across Indiana, the popularity of their "buy local" appeal undeniable.
Nick Carter, 38, is knee-deep in both family farms and farmers markets. He grew up on a multi-generational family farm near Russiaville; today, he lives with his wife and three young children on a farm in Marion County.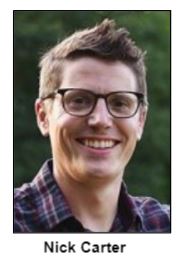 Nick, who will be Nelson's guest, is the CEO and co-founder of Market Wagon, a rapidly-growing, Indianapolis-based business that creates online farmers markets. The enterprise, which has created web-based farmers markets in more than 25 cities across 14 states, enables consumers to browse and buy online from growers and vendors in their region.
The rapid growth of Market Wagon has generated a flurry of media interest in the business. In interviews with the press, Nick has noted that, beginning during the 1970s and '80s, family farmers increasingly faced pressures to sell to corporations or consolidate. In other words, "Get big or get out," as Nick has summed up the dilemma faced by family farmers.
He told the Indianapolis Business Journal - which last month listed him among its 40 Under 40 roster of emerging young leaders - that his grandfather built the farm where he grew up. But his family's farming roots stretch even deeper: Six generations of his ancestors have farmed in the Howard County area.
During our show, Nick will discuss how the industrialization of farming has changed the ways that consumers purchase food.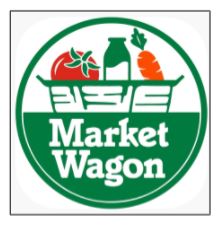 He also will talk about the importance of locally grown food, which has motivated so many communities to establish farmers markets. In central Indiana, they include the Carmel Farmers Market, Broad Ripple Farmers Market, Garfield Park Farmers Market and the Original Farmers Market near Indianapolis City Market downtown.
"I think consumers are hungry to know where their food is coming from and how it's produced," Nick told Winsight Grocery Business, an online magazine that covers grocery retailers.
He has emphasized that Market Wagon isn't a competitor of farmers markets, but instead augments them by providing online access to consumers who are unable for a range of reasons - from proximity to schedule conflicts - to shop at a local farmers market.
Asked by the IBJ how he enjoys spending his downtime, Nick replied that farming is his refuge:
"When you spend your day in meetings, working on financial forecasts and meeting with investors, there is something therapeutic about shoveling manure out of a chicken coop, or weeding a garden bed, or picking sweet corn."