Mar 29, 2019
(March 16, 2019) Periodically on Hoosier History Live, we open the phone lines so listeners can inquire about any aspect of our state's heritage.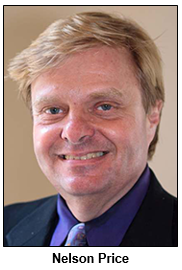 This time around, our host Nelson Price is joined by Indianapolis civic leader Jeff Sparks, who founded the Heartland Film Festival in the early 1990s to celebrate "life-affirming" movies and oversaw its evolution into a major cultural event. During the 1980s, Jeff helped launch the New Harmony Project, which brings playwrights and screenwriters to the historic town of New Harmony in southwestern Indiana to develop new works in a scenic, tranquil setting on the Wabash River.
Since stepping down as Heartland's CEO in 2013, Jeff has been involved in the revitalization of Twin Aire, a neighborhood on the southeastside of Indianapolis that's been in the news because it will be the site of the Indianapolis Community Justice Campus, including the Marion County courts.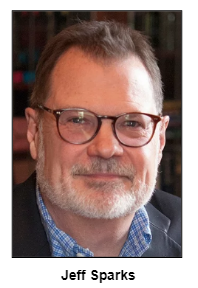 In between phone calls from listeners, Nelson interviews Jeff about the history of these diverse civic and cultural projects. Jeff describes their evolution in his new book, Changing Culture Through Stories(Sagamore Press), which traces some of his ideas about cultural change to his work with emotionally troubled teenagers at a residential treatment center.
As we spotlight Women's History Month, Jeff interviews Nelson about some notable Hoosier women, including a World War II aviator who is featured in the bestselling book The Greatest Generation.
Nelson also describes the history of Ellenberger Park, the hilly, sprawling park near Irvingtonon the eastside of Indy. We intended to spotlight historic Ellenberger during several shows a while back, including a program about the histories of various city parks, but ran short on time.
Twin Aire, long known for a drive-in movie theater and, in the 1950s, the site of one of the city's first strip shopping centers, has had "a crying need for new businesses," as Jeff puts it in Changing Culture Through Stories. Jeff's involvement began as a board member of Southeast Neighborhood Development Inc. (SEND), a community development organization.
Jeff is most closely identified with Heartland, which grew to involve more than 1,000 volunteers annually. When Jeff began planning to launch a film festival, he only had attended one of them - the Sundance Film Festival in Utah - just once.
During our show, Nelson asks Jeff about the involvement in Heartland of some Hollywood notables with Indiana connections, including Oscar-winning director Sydney Pollack (1934- 2008), whose credits included Tootsie (1982), Out of Africa (1985) and The Way We Were (1973).
The WWII aviator was Margaret Ray Ringenberg (1921-2008), who grew up in a rural area just northeast of Fort Wayne and became a WASP (Women's Airforce Service Pilot). At the war's conclusion, she was hired to drop 56,000 leaflets proclaiming "Japan Surrenders!" over Fort Wayne streets. Both newspapers in the city were on strike, so her historic "news drop" announced the war's end to residents of the state's second largest city.
Nelson interviewed Mrs. Ringenberg in 2002, when she was named a Living Legend by the Indiana Historical Societyand, in her 80s, still competing in international races against other women pilots. Mrs. Ringenberg titled her memoir Girls Can't Be Pilots; an Aerobiography (Daedalus Press, 1998), alluding to what she was informed when she initially expressed interest in enrolling in flight school.