Apr 4, 2019
(March 30, 2019) The origins of his nickname, Sinky, are unknown.
And you may never have heard of Belford "Sinky" Hendricks (1909-1977), a native of Evansville who worked as one of that city's first African-American mail carriers during the 1930s before his career flourished as a composer, pianist, arranger and conductor.
Undoubtedly, though, you have heard some of the songs Sinky composed: "It's Just a Matter of Time" (which has been a major hit for several singers, including Randy Travis); "Looking Back," recorded by Nat King Cole; "Call Me," which is associated with Johnny Mathis, and "First Star I See Tonight," a song popularized by Patti Page.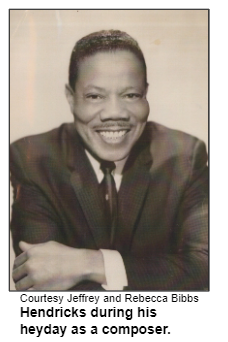 During the early 1960s, Sinky was the conductor and arranger for Aretha Franklin's first album at Capitol Records.
He also did the arrangements for "Ramblin' Rose," another Nat King Cole hit, "What A Difference A Day Makes," which reached No. 4 on the Hit Parade in 1959, and other songs that continue to be heard across the country today.
In addition to exploring the life and enduring impact of Sinky Hendricks, Hoosier History Live turns the spotlight on other African-American musicians with Indiana connections. Many are featured in Indianapolis Rhythm and Blues(Arcadia Publishing), a new book by David Leander Williams, a music historian who is among Nelson's studio guests.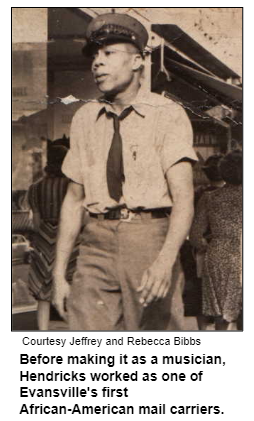 Other guests are two of Sinky Hendricks' relatives who have been researching his life: Jeffrey Bibbs, Sinky's nephew, who is an Eli Lilly & Co. retiree, and Rebecca Bibbs, Sinky's great-niece (and Jeffrey's daughter). Rebecca is a reporter for the Herald-Bulletin newspaper, which is based in Anderson, Ind.
Sinky studied music and science at Indiana State Teachers College (now Indiana State University), graduating in 1935. During the 1940s, he played the piano on "Toast and Coffee," a popular radio show in Evansville. That was followed by his national success, which unfolded when Sinky lived in Detroit, New York and other cities.
Other Hoosier musicians we focus on during the show will include:
The Peanut Boys, a singing, dancing and guitar-playing group that began as sidewalk performers outside the Madam Walker Theatre when the Indianapolis landmark opened during the late 1920s. The group later evolved into the Ink Spots, which became nationally known.
The Highlighters, a band that formed when its members were students at Attucks High School. The band went on to back up the Temptations, Martha and the Vandellas and other famous groups.
And Ron Howard, a singer who lived in Lockefield Gardens apartments and appeared in nearby nightclubs on Indiana Avenue. Relocating to New York, he chose a song by Indiana composer Hoagy Carmichael for his signature number: "Skylark."
Many of the touring, nationally known entertainers who performed at Indiana Avenue nightclubs - as well as local musicians during the 1940s - were booked by brothers Sea and Denver Ferguson, who are featured in David's book. Sometimes called the "Fathers of Indiana Avenue Entertainment," the Ferguson brothers even owned several popular nightspots, including the Cotton Club and the Sunset Terrace Ballroom, which David discusses during our show.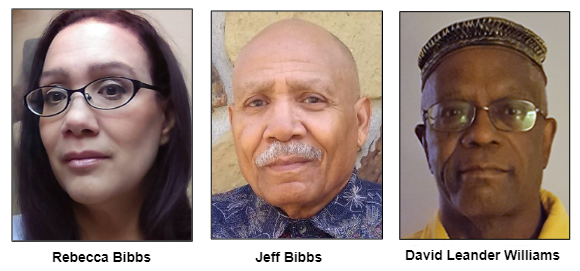 During the late 1940s, Sinky Hendricks' singing and piano playing on the "Toast and Coffee" radio show resulted in some trailblazing, according to Evansville Living magazine. Sinky was paired on the radio show with a white hostess, one of broadcasting's first interracial pairings in the country.
"It's Just a Matter of Time," which he co-wrote with Brook Benton in 1959, has been listed among the 100 most licensed songs of the 20th century, according to our guest Rebecca Bibbs. Sinky was still writing music when he died in 1977.