Feb 26, 2021
Since our show in 2019 about the Indiana Medical History Museum, news has unfolded related to the museum, which is housed in a building that was part of the historic campus of the former Central State Hospital, a psychiatric facility in Indianapolis that closed in 1994.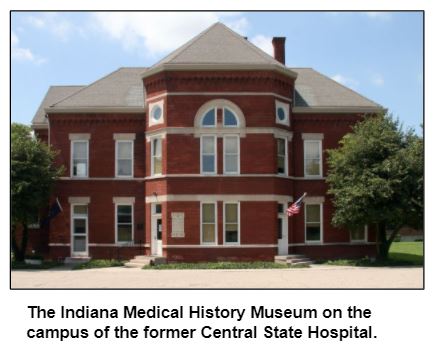 Some of the developments concern the efforts of the Indiana Medical History Museum to identify the unmarked graves of patients who were buried in a long-neglected nearby cemetery. Last November, the museum issued a public protest when utility-related construction authorized by the Indianapolis Metropolitan Police Department disrupted the interred remains of some patients who died between 1848 and 1905.
When Sarah Halter, executive director of the museum, is Nelson's guest, she will provide updates about the cemetery project. Some aspects have been resolved, according to Sarah.
The remains of the patients affected by the utility work have been carefully exhumed by archaeologists and will be reinterred elsewhere. But other aspects of the museum's cemetery initiatives have yet to reach a resolution. The cemetery is on land owned by the city and used by the police department for its horse patrol.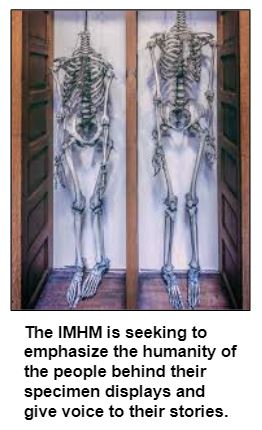 The cemetery initiatives are part of an expanded focus at the museum to humanize the former patients at the psychiatric hospital that Sarah will describe during our show.
They include, she says, "a new, permanent re-interpretation of our specimen collection that emphasizes the humanity of these specimens and tells the stories of the people from whom they came."
In addition to the museum's exhibits conveying the stories of patients at Central State, many of the personal stories now can be viewed online, with new accounts added periodically.
"We hope that these projects will not only re-humanize the patients, who were too often left out of the story, but also combat stigma and foster compassion and respect for all people, past and present, who experience mental health issues," Sarah says.
The museum is housed in a brick structure once known as the Old Pathology Building. During the 1890s, brain research considered groundbreaking for its era was conducted in clinical labs in the building, which also had an autopsy room and an amphitheater for lectures to medical students.
During our show, Sarah will describe the development underway of a project called Voices from Central State. Designed to be a "memory archive/forum," it will serve as an online platform for people with a range of connections to Central State to share stories and photos as well as engage in discussion.